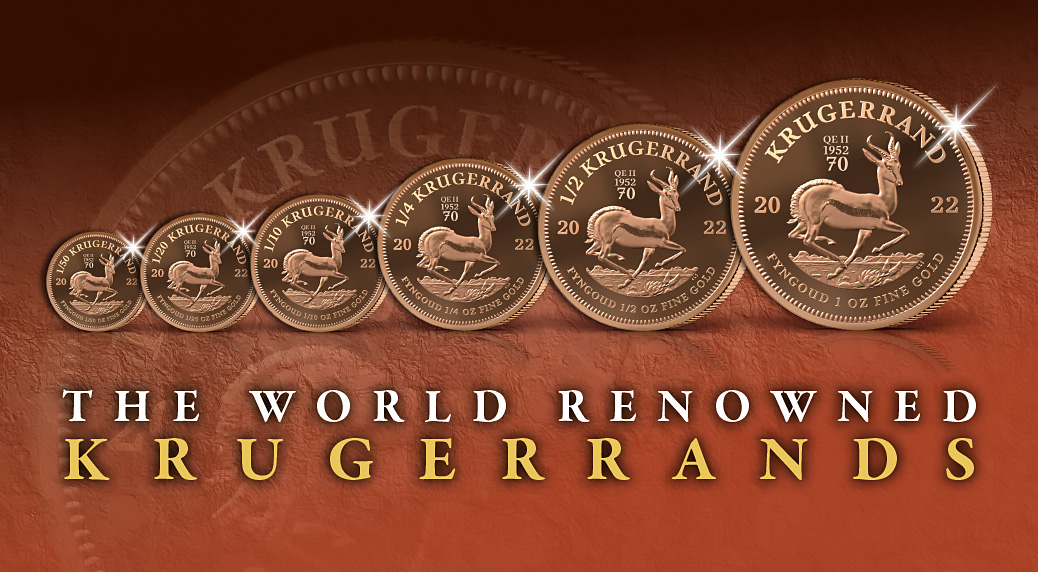 The famous gold Krugerrand: the pinnacle of technical excellence
One of the most prestigious gold coins in the world, the South African Krugerrand is nothing short of a masterpiece. This magnificent coin paved the way for world gold coinage, with the Canadian Maple Leaf and Australian Nugget, amongst many others, taking inspiration from the Krugerrand's sheer beauty and technical excellence.
Faced with challenges in production brought about by the pandemic, the South African Mint has been unable to issue ANY commemorative Krugerrands since 2019. And now – finally - its long-awaited return is here! This year, the Krugerrand celebrates its fantastic 55th anniversary! And what a fantastic occasion to mark its hugely anticipated return!
The striking of the first Krugerrand coin gave birth to an icon, synonymous with heritage and craftsmanship, and destined to become the global elite in collectible coins. No one could ever have imagined back in 1967 how one coin would affect the global coin market quite like the gold Krugerrand, retaining its popularity for more than half a century!
Initially introduced to promote private ownership of gold, the Krugerrand quickly became the world's most traded gold coin. By 1980 it accounted for 90% of the global coin market and at present more than 52 million ounces of gold have been sold as Krugerrands throughout the world.
During the 1960s, insecurities brought about by the Cold War had sent the world into turmoil, as people believed they needed to hoard something in which to barter with after the 'inevitable' Armageddon; 1kg gold bars were for the banks and the super-rich, so something affordable to the man on the street was needed.
The South African Government strived to produce a coin that would rival other world gold coins such as the American Double Eagle and the British Sovereign. From here, the legend of the South African Krugerrand was born, a coin with a fixed weight and no face value inscribed upon it.
It was to become one of the most iconic gold coins in modern history. With a durable composition, timeless design, proven tradability, global liquidity and consistent delivery, the Krugerrand became a must have for all collections.
In the year where this hugely influential gold coin celebrates its 55th anniversary, and of course – the first striking of this illustrious commemorative gold series since before the Coronavirus pandemic, we are delighted to have a range of these spectacular gold Krugerrands available for our customers. Please contact us on: 1800 937 078 for more information.