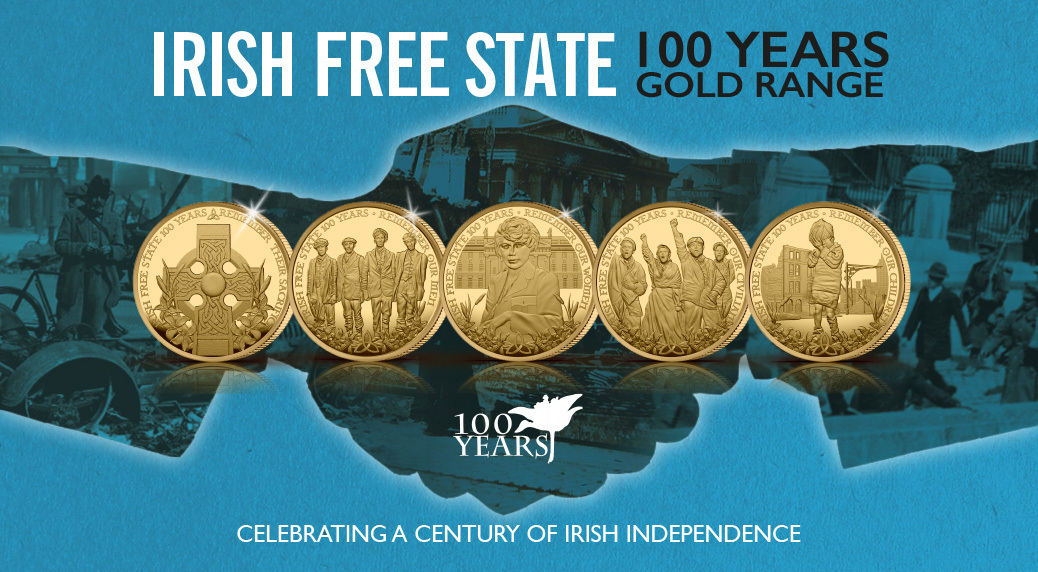 Marking 100 Years of the Irish Free State
On 6 December 1922, the course of Éire's fate would change forever with the creation of the Irish Free State. Today marks 100 years since this momentous occasion in our nation's history, when our country's long yearned-for dream became a reality, and for the first time in our history, Ireland was finally free! 
For over 700 years, the notion of freedom had felt like an unattainable dream for our nation. Generations of Irish men and women had fought long, arduous battles in the struggle to break away from Britain. But it was the events of the War of Independence that turned the tides on the country's freedom campaign, undoubtedly building the foundations for the country we live in today.
After two years of turmoil in the pursuit of freedom, a truce was finally called on 9 July 1921, which called an end to the war, at noon on 11 July. Negotiations began straight away between the Irish Republic and the British Army and an agreement was made to finally give control of our nation back to Ireland.
On 6 December 1921, a group of British and Irish negotiators, including Michael Collins, met at 10 Downing Street, London and signed the document that would change Ireland's future forever – the Anglo-Irish Treaty. It was far from a simple task, taking several hours and some incredibly intense discussions before the men finally came to a decision – Ireland was now a Free State and the people had been given their country back "to live in, to grown in, to love".
Exactly one year after the Treaty was signed, the Irish Free State was created. Initially, it consisted of 32 counties, before six counties opted out under the orders of Unionists who opposed Ireland's separation from the United Kingdom.
The creation of the Irish Free State was the fundamental turning point of the history of our nation and was the beginning of a brand-new era for a nation of Irishmen and women. At last, the people of Ireland could look forwards with a new feeling of prosperity and hope for the future.
The 100th anniversary of the creation of the Irish Free State, and what it represents for our nation, will resonate with people across the country. As such, commemoratives struck in homage to Irish independence are always incredibly popular with collectors. You can now own the Remember their Sacrifice 1/10 oz Gold Coin, an everlasting tribute to those who sacrificed themselves to secure Irish freedom.