1st Gold 'Dollar' (Escudo) 1742-1788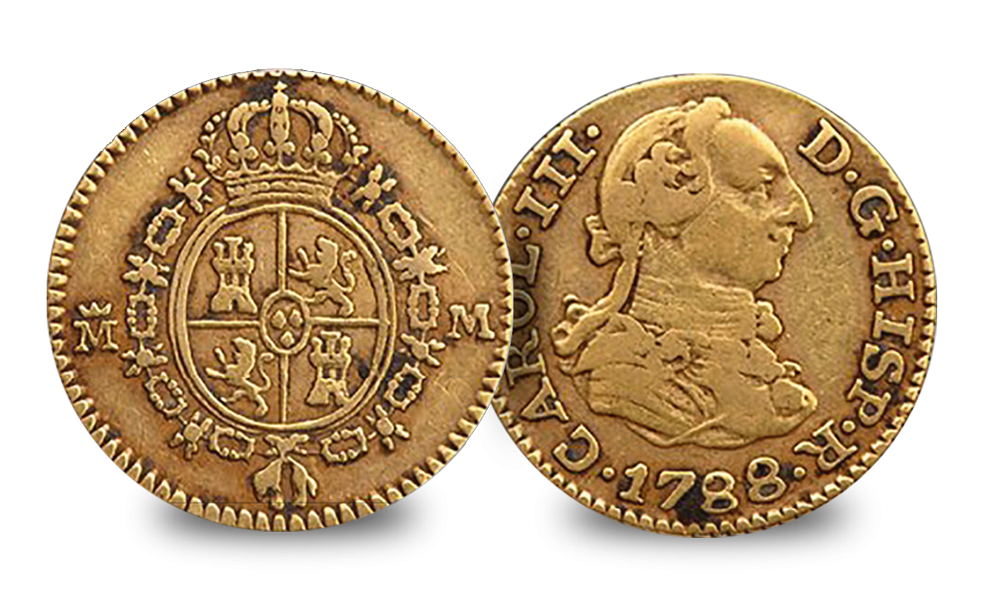 1st Gold 'Dollar' (Escudo) 1742-1788
A significant piece of history relating to the economy of the United States.
A coin which proved to be highly significant in its era, providing America with its first ever golden 'dollar'.
Type:

Single

Availability:

Low
Price: € 850
Before the Act of April 2nd 1792, America was a young country without its own currency, instead they would use currencies from different countries which had been approved by Congress. Out of all the different countries and currencies that America used during this period it was the Escudo that was recognized as the first gold 'dollar'. The obverse of the Escudo features a draped profile bust of Charles III – Kind of Spain facing right, below him the date of the coin and to the left his name. The reverse features a shield under a crown within a Golden Fleece order collar, the denomination is featured partly to the left of the shield to give the value of the escudo.
Specifications
Metal:

22ct Gold

Quality:

Weight:

3.38g

Diameter:

19mm

Issuing Authority:

Spain

Denomination:

1/2 Escudo

Year of Issue:

1742