Thank you for your interest in The Official Jim Fitzpatrick's Myths and Legends Ériu Medal. Claim yours now for FREE (plus €3.95 P&P)
Before we confirm your order we would like to let you know about our 'Premium Pack Upgrade' offer.
Make your medal even more special...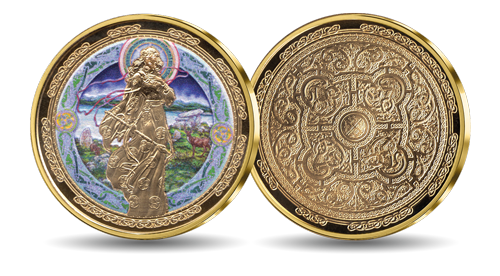 …by having it beautifully layered in pure 24 carat Gold for just €24.95 (plus €3.95 P&P).