Order your American Eagle 1/10 oz Gold Coin Watch today for just €525 (after your special 40% discount) (FREE P&P)!
Available in two styles – pick which one suits you!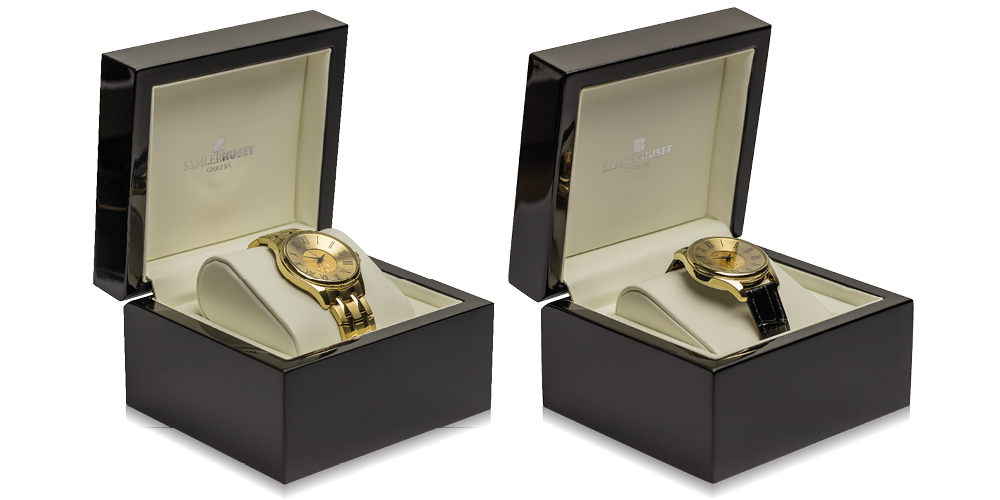 From history in your hands to being worn on your wrist, you can now own an exclusive, everlasting commemorative that will be the perfect conversation starter wherever you go!
Expertly embedded with an original solid 22-carat gold 1/10 oz American Gold Eagle – the United States' flagship coin which is instantly recognisable across the globe! The watch face shows the obverse design originally sculpted by Irish American Augustus Saint-Gaudens in 1907 depicting a bold and confident Lady Liberty striding forward with torch held high as the sun's rays beam behind her.
In constant demand by collectors across the globe, this fantastic and unique commemorative is attracting high demand, and with just 499 available worldwide, ACT NOW to ensure you do not miss out on this timeless treasure!
Rest assured, you have no further commitments, and your purchase is protected by The Dublin Mint Office's 14-day "no quibble" guarantee.