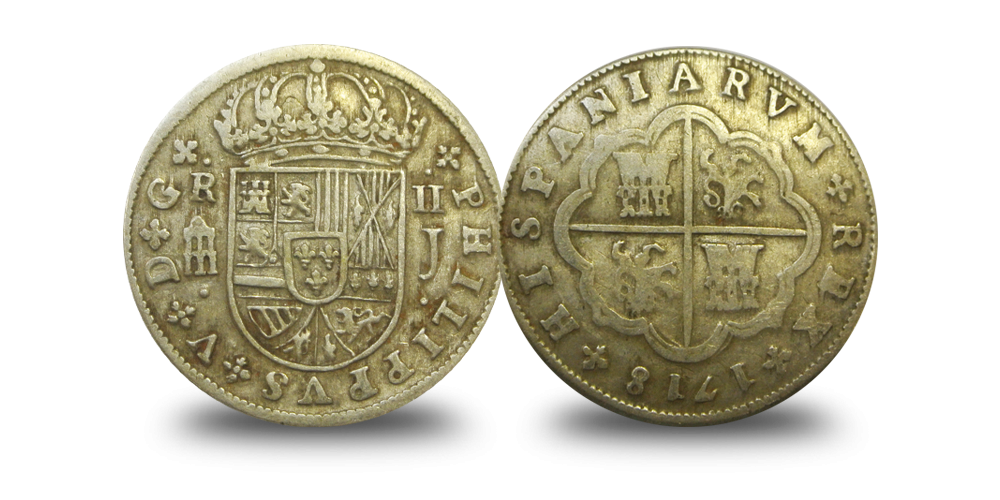 Spanish Cross Silver Pistareen 1716-1771
An original Spanish silver coin, used extensively in the New World for over a century. Almost 300 years old!
Struck in solid silver, featuring the crowned heraldic Hapsburg shield
Presented in a bespoke wooden box, with information card and Certificate of Authenticity.
 
Type:

Single

Availability:

Low
Price: € 129.95
Struck between 1716 and 1771 the Spanish Cross Silver Pistareen is one of the first silver Spanish coins that colonised America. The name 'Pistareen' is derived from a popular formation of the word 'peseta' meaning 'weight' and eventually developed 'peso', the current unit of monetary value in Spain.
The Spanish Crown had never intended the Pistareen to leave Spain's borders but began their journey travelling with sailors to the "Sugar Colonies" of Barbados. The coins eventually found their way to America and brought into common usage in many American Colonies by 1750. Pistareens were rather popular within the "Tobacco Colonies" where the majority of examples are dug up today.
At the beginning of the 1800's when the Spanish Colonial Reales became the leading coin for worldwide trade, most of the Pistareen's were melted and re-struck bar the few that are luckily found from being casually lost over 200 years ago.
Due to the overriding dominance of other Silver coins the Pistareen has become increasingly rare especially among the old Tobacco Colonies where they were once a thriving currency.